Mini Mesh: High Security Fence Fabric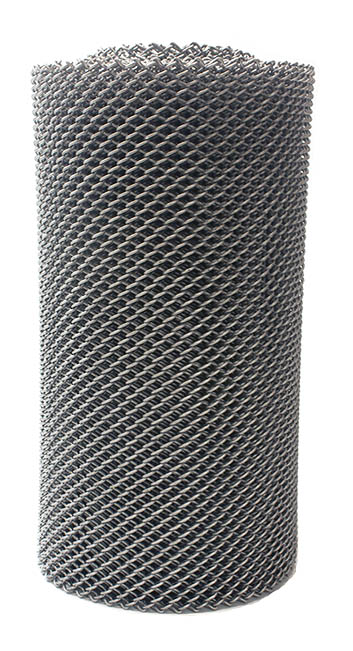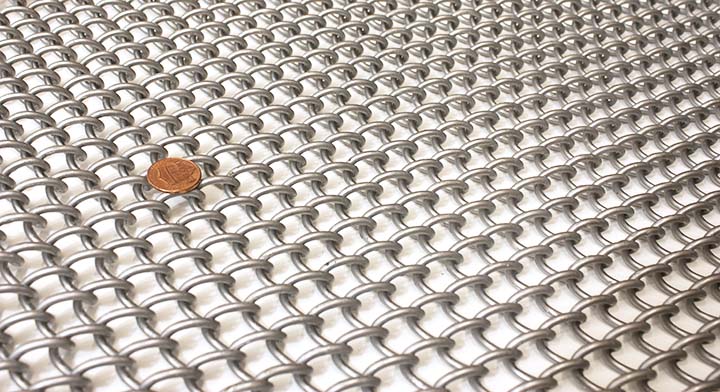 Are you in need of a durable, corrosive-resistant, high-security fence at a price that beats the rest? Aluminized chain link fence mini mesh is the best small link mesh on the market for keeping your valuables safe.
What exactly is mini mesh?
Mini mesh is high-quality, durable, high-defense fence fabric. It was created with security in mind. Mini mesh links are smaller than the average chain link size, resulting in an impenetrable barrier between your property and intruders. Footwear and paws have a difficult time climbing the small links, keeping your valuables and loved ones safe.
What makes your mini mesh fabric so special?
Mini mesh is virtually impossible to cut with bolt cutters. The smaller mesh size makes it difficult for footwear to grip, prohibiting the entry of intruders and unwanted animals. It has been used in a wide array of applications, from highways and bridges to prisons and military use.
Can I customize my order to fit my fence needs?
Yes! Aluminized chain link fence mini mesh is available in a wide range of heights, gauges and finishes. If you are looking for a specific color, we can find it for you. We offer truckloads, pallets, and special wholesale pricing. If you're not quite sure what you are looking for, we can help tailor a package to fit your specific needs!
What about purchasing wholesale, and purchase orders?
We offer the option of purchasing wholesale, as well as custom purchase orders. Please contact us for more information.
What about warranties?
Mini mesh warranties vary by fence fabric type and number of years covered. Please visit our Warranty Information page to view our warranties.
What finishes does mini mesh come in?
Mini mesh is available in aluminized, extruded, galvanized, and fused and bonded finishes. All are are durable, long-lasting and are great for high security areas. If you are looking for a specific color, we can find it for you!
Is mini mesh safe?
Mini mesh meets various American Society for Testing and Materials (ASTM), Federal and State government, and American Association of State Highway and Transporation Officials (AASHTO) specifications. In addition, our extruded mini mesh is smoother than regular chain link fence, which can be rough and cause clothing snags.
How do I choose a gauge?
Gauge size is the diameter of the wire. The higher the gauge number, the smaller the wire diameter. Chain link fabric comes in a variety of gauges for a variety of applicaitons. Mini mesh chain link fabric can be used for residential, agricultural, commercial, or industrial jobs. Please note, the below is for reference only. Depending on your fence job's specifications, you may need a different sized gauge. Please contant us with any questions.
The standard mill diameter tolerance is + or - .005"

Common gauges and diameters:
6 gauge = .192"
9 gauge = .148"
11 gauge = .120"
11 1/2 gauge = .113"
12 gauge = .106"
12 1/2 gauge = .099"

Why purchase from ChainLinkMiniMesh.com?
With over 30 years experience in the fencing business, we know our stuff! With the largest selection of chain link fence mini mesh available in the United States and Canada, we are able to offer the best fence prices around. Our customer service team is available to give you a fast turnaround on a free, personalized sales quote, with no obligation to you.