Wholesale Chain Link Mini Mesh Fence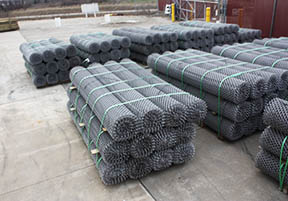 With over 30 years in the fence business, we are able to offer you the best prices on wholesale mini mesh fence fabric. We have a truckload pricing structure that enables us to quickly find the right amount to fit your budget.
If you are unsure of the quantity needed, or what size fence mesh you need, our customer service team will assist you in a timely manner. We are the largest supplier of fencing products in the United States and push the discounts to our customers, allowing us to offer the highest quality product at the lowest prices possible. We offer free, personalized quotes that cater to your fence needs, with no obligation involved.
Call, email or fax us today with any questions, or for a free quote!
Call: 1-800-878-7829
Email: sales@chainlinkminimesh.com
Fax: 330-650-9004