We Ship To Canada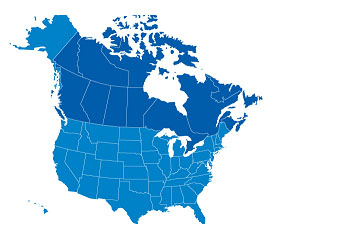 Sales and shipping services are available throughout the United States and Canada.
Need truckloads of mini mesh chain link fence delivered to Canada? We have you covered! Our mini mesh is available to ship to all Canadian providences. We aim to provide the highest quality American made mini mesh, and have been delivering it for over 15 years. All of our mini mesh comes with a warranty, providing peace of mind when installing in even the most remote areas of Canada.

We are able to provide all the services necessary to get your chain link mini mesh delivered to your shop or to your customer's front door. We handle all the freight, brokerages and GST. The proof is in our customer service. When you call to inquire about delivery to Canada, you will find that this is not our first rodeo. Whether you are looking to ship truckloads or just a few pallets, we will help you get it delivered. We make it our job to meet or exceed your expectations.

We deliver to Quebec, Ontario, Manitoba, Saskatchewan, Alberta, British Columbia, Yukon Territory, Northwest Territories, Nunavut, Newfoundland and Labrador, Prince Edward Island, Nova Scotia, New Brunswick, ect.

To best serve you, please give us a call, email, or fill out a Request for Quote (RFQ) form. We will be in touch with a shipping quote as quickly as possible.